Synergy HomeCare of Villa Rica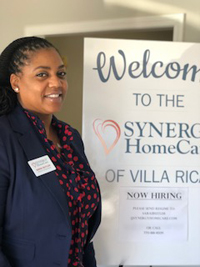 At SYNERGY HomeCare of Villa Rica, GA home care services are individually customized to the needs of each client. When you want an affordable, compassionate alternative to other options for your loved one, our in-home caregivers are fully trained and ready to provide assistance.
Our caregivers are trained to support a wide range of client situations including short and long-term disability, chronic disease, surgical recovery, new and expectant mothers, dementia, Alzheimer's, MS (multiple sclerosis), and MD (muscular dystrophy).
Request Help or Information by filling out the form below