Personal Touch Nursing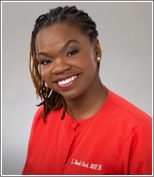 What is A Geriatric Care Manager?
Are you the family member of an aging relative?
Do your have questions about senior health or care?
Have you considered a geriatric care manager?
A geriatric care manager is a surrogate family member who is proactively focused on the needs of an aging adult.
These needs include:
Health, Legal, Housing, Advocacy, Finances, and More.
A Personal Approach to Managing Your Care
Lori Clark, RN and geriatric care manager, has expert knowledge in the needs and resources available to aging adults. Rather you're an older adult living at home or another setting, Lori will coordinate the services you need, saving you or your family time energy and frustration. Lori Clark delivers competent, personal, and reliable support to simplify the road ahead.
Request Help or Information by filling out the form below