Roland Law Firm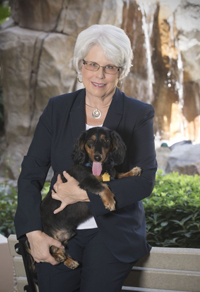 Attorney Harriet Roland founded the firm in 1997. She and her legal team assist clients and their families with legal issues particular to aging, dementia and disability.
This includes crisis planning and analysis of Medicaid eligibility and veterans benefits to pay for long-term care costs at home and in a facility, creating supplemental needs trusts for disabled children and adults to protect benefits, and obtaining adult guardianship to manage a loved one's affairs.
The team works in all areas of elder law, estate planning, adult guardianship, wills and trusts, and asset protection.
About Harriet H Roland, Esq
Harriet Roland holds a B.S. in accounting, an M.B.A. in taxation, and a Juris Doctor degree. She served as chair of the Elder Law section of the Nevada State bar, and as a member of a select legislative committee which analyzed and achieved comprehensive amendments to the Nevada probate and trust laws. She has made Nevada her home for over 45 years. Harriet is a licensed airplane and glider pilot who enjoys flying throughout the Great Basin. She is a passionate dog lover, and with her dogs loves touring the back roads of rural Nevada.
Request Help or Information by filling out the form below