Anacapa Estate Planning & Elder Law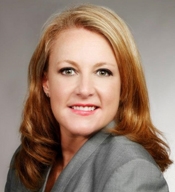 Anacapa Estate Planning & Elder Law helps families and businesses, just like yours, plan wisely and make sound decisions at all stages of life. While we offer traditional estate planning services, our practice is dedicated to older adults and their families in need of well-guided life care planning and advocacy in the areas of long term care, asset protection, estate planning, Alzheimer's planning, and geriatric care.
We assist clients with estate and business succession plans, long-term care and disability/special needs planning, qualifying for Medi-Cal benefits, avoiding Medi-Cal recovery, asset protection, Veterans Aid & Attendance benefits, post death estate administration and many other legal issues associated with growing older.
About Julianna
Julianna M. Malis is an estate planning and elder law attorney who has been practicing law on the Central Coast for over twenty years. Prior to founding Anacapa Estate Planning & Elder Law, she was a consumer protection attorney and civil litigator.
"In our office, we are passionate about helping people to protect their assets from taxes, lawsuits, relatives, nursing home costs — anything that threatens their savings and property," Julianna says. "We also help people arrange their affairs so they will avoid emotional pain and family conflict in leaving their wealth to their heirs, and pay the least possible amount in taxes and fees."
She brings to her law practice a caring warmth and understanding of family needs which is a direct result of personal experience. She knows first-hand the emotional and financial struggles of caring for ailing parents while at the same time raising young children. She became her mother's caregiver for a time while still raising her kids. After her mother passed away and some reflection, Julianna decided she to use her personal experience and legal knowledge navigating the life care continuum to help seniors and their families. Over the last several years, she created an Elder Law firm to address her clients' needs from a 'holistic' viewpoint … by attending to the legal, medical, financial, social and family issues that seniors encounter every day. Julianna's primary goal is to promote the highest quality of life for her clients, just as she did with her own mother. Her intelligent and heart-felt guidance for her clients is reflected in each and every estate and life care plan prepa red. She truly enjoys helping others.
Julianna has helped many clients set up wills, trusts and powers of attorney for financial and medical decisions. She helps protect assets from the devastating costs of nursing homes and other long-term care as well as experience with qualifying both married couples and single people for Medi-Cal benefits. She is also accredited by the Department of Veterans Affairs and advises clients about Veterans' benefits to help pay for the cost of in-home care and assisted living.
Request Help or Information by filling out the form below