Senior Transition Solutions, Inc.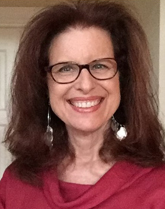 "There is no other job I would rather be doing. All of us at STS share a special commitment to seniors and are sensitive to the emotions involved in transitioning a home filled with precious memories." - Karen Harvey, Founder/Owner Senior Transition Solutions, Inc.
Senior Transition Solutions, Inc. is a full-service professional move management company dedicated to helping seniors and their families with the emotional and physical aspects associated with:
Moving
New Home Space Plan
Rightsizing/Decluttering
Organizing Bereavement Dispersals
Home Clean
Now in our 10th year Senior Transition Solutions, Inc. helps seniors move from their current homes to one that is more suitable to their current lifestyle. We handle all the details and coordinate all resources to get the job done. We know what to do, how to plan, and who to call. We are especially sensitive to the emotions involved when moving from a familiar home of 20, 30….50+ years filled with accumulated treasures and cherished memories.
Whether moving to a smaller residence, retirement community, or assisted living, whether local or out of state, you will be faced with the task of sorting through a lifetime of possessions. The number of decisions and responsibilities will seem endless. Trying to decide what furnishings will fit in the new home, what to disperse to loved ones, what to donate and what to toss can be overwhelming. Then, there's hiring a reputable mover, utility and address changes, prepping the home for sale, packing, unpacking and complete new home set-up. The TO-DO list goes on and on and on.
You anxiously ask yourself, "Where do I start? How can I physically do all that needs to be done? What should I do with the things I leave behind? Who can I trust to help me?" Then you simply put off making a move that would ultimately improve your senior lifestyle. Sound familiar?
WE UNDERSTAND. WE CARE. WE CAN HELP!
It doesn't have to be overwhelming. We are experts in coordinating and managing the moving process. Our team works with you to accomplish the tasks needed to achieve your goals. Whether the task is downsizing, dealing with years of paperwork, or just developing a plan to help get more organized in your current home, your goals are our goals and we are with you every step of the way. Your best interests and desires are our priority.
CELEBRATING 10 YEARS
Senior Transition Solutions, Inc. has been exceeding expectations since 2010. A decade of experience and over 1000 projects in relocation management has resulted in a wide range of services to make your move as efficient and hassle-free as possible. Whether you want us to do it all, or just help with certain tasks, we can customize our services to fit your needs and budget. It's a partnership we handle together!
IT'S A SURE THING!
With STS you are never alone. We are your shoulder to lean on…... almost family. During this time of transition, we want you to experience the peace of mind that comes with knowing you have a caring project manager and team with a passion for what they do. This combined with tender loving care will ensure a smooth and positive experience while keeping your best interests at heart. Our goal is to exceed expectations. We promise you will not be disappointed.
Request Help or Information by filling out the form below