Senior Living Specialists of Georgia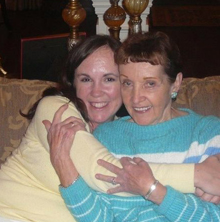 Senior Living Specialists of Georgia is the only placement service with advisors who have worked in local senior living communities for decades.
This experience gives us a unique perspective on both operations and the sales process.
We are local residents and Georgia natives who share your values and take pride in serving our most vulnerable neighbors.
Our aim is to simplify the overwhelming and often confusing world of senior living for families.
Let us put our knowledge to work for you.
Client Testimonial
When my in-laws decided it was time to move out of their home and into a community, my husband and I had no idea where to begin. A family friend connected us with Senior Living Specialists of Georgia and I'm so thankful! Stacy and Taylor are amazing. They were knowledgeable and detailed. They answered all of our questions and then some. We absolutely could not have done this without them and HIGHLY recommend their services.
Request Help or Information by filling out the form below