Ideal Retirement Solutions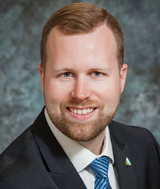 Ideal Retirement Solutions was founded as a local boutique firm with a holistic approach to financial planning.
Our primary focus is serving pre-retirees and retirees in crafting an individualized plan to maximize their retirement years.
Some key planning topics include retirement distribution, guaranteed income, tax-free strategies, social security, life insurance, and long-term care.
Additionally, we are passionate about financial education and providing adult continuing education to the communities we serve.
Request Help or Information by filling out the form below