Jones Foster P.A.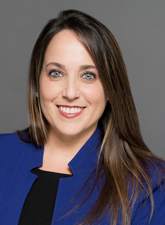 Genny Bernstein is a Florida Bar Board Certified Specialist in Elder Law, with over 20 years of experience. Her practice is focused on the areas of Estate Planning, Wills and Trusts, Powers of Attorney, Health Care Documents, Special Needs Trusts, Veteran Benefits, and Asset Planning and Protection for Medicaid to assist in obtaining benefits for home care, assisted living, or skilled nursing facilities.
Genny counsels clients of varying backgrounds, means, and demographics in estate planning as well as long-term government benefit planning to determine strategies and solutions that will allow them to maintain the highest quality of life while protecting themselves and their loved ones. She tailors each client's plan to their specific needs, which means taking the time to get to know each individual and fully engaging them in the process. Genny's clients benefit from her ability to simplify and convey complex legal topics and government benefit programs so they can be easily understood.
Genny is admitted to practice in the U.S. Supreme Court and Florida Courts and is an Accredited Attorney for Claims, Preparation, Presentation and Prosecution with the U.S. Department of Veterans Affairs. She is a member of the National Academy of Elder Law Attorneys (NAELA), the Academy of Florida Elder Law Attorneys (AFELA), The Elder Law Section of The Florida Bar, the Real Estate, Probate & Trust Law Section of The Florida Bar, and the Palm Beach County Bar Association.
Genny is Senior Counsel at Jones Foster, a preeminent commercial and private client law firm founded in 1924 and headquartered in West Palm Beach, Florida. For more information about Genny or the Firm, please go to the website link listed on this page.
Request Help or Information by filling out the form below