Covenant Care Management, LLC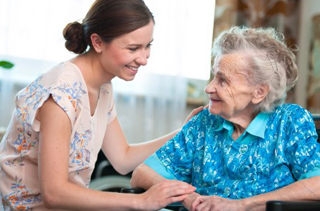 Covenant Care Management, LLC is an individualized service which offers Care Management at any level clients may need.This could be as simple as picking up the mail and feeding your pets; designing care plans to allow clients to stay at home as long as possible; assessment of extensive planning of care and cost for victims of accidents involved in litigation for professional witness services.
Experienced & Supportive
We understand that not one care plan fits all. Daily services can include anything from meal preparation, hygiene, cleaning, and supervision. We will take the time to get to know you and develop an individualized care plan that fits your specific needs.
Services
Acute Care & Surgical Assistance
The effects of an illness or recovering at home after surgery or rehabilitation can drastically limit your daily activities. Whether you are recovering from major surgery, an injury, childbirth, or plastic surgery, our care management team can assist you to a stress-free and complete recovery.
Chronic Illness, Dementia & Disability Support
Arthritis, physical disabilities, and age-related conditions are some of the circumstances that prevent patients from caring for themselves. Covenant Care Management uses reputable, vetted vendors who can assist you with daily tasks such as paying bills, errands, transportation, housekeeping, home and yard maintenance, pet care, and health aides.
Our Goal Is To Keep You Safe & In Your Home
Our experienced and highly trained staff can draw from their medical, legal and personal care experiences to provide the highest quality of care management to both patients and their families. Our goal is to help individuals and their loved ones live safe, happy and fulfilling lives.
Request Help or Information by filling out the form below