The Wright Home Care, Inc.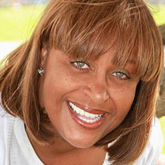 The Wright Home Care, Inc. is a trustworthy provider of in-home care, assisting seniors and adults with developmental, mental, or intellectual challenges. With our compassionate caregivers, outstanding services, and competitive prices, we are proud to say that we are the in-home care provider of choice for the families in Los Angeles and surrounding areas.
The Wright Home Care, Inc. is a compassionate and highly-dedicated home care service provider located in Los Angeles, California. Our expert caregivers and personalized client-centered services, we are proud to say that over the years, we have garnered the trust of many individuals and families not just within Beverly Hills but within the surrounding areas as well.
Client Testimonial
"Our family had no choice but to seek assistance, everyone was working and unable to stay home during our fathers time of need. We checked around and interviewed the Wright Home Care service. WOW, what a breathe of fresh air, to find a company that would become an extension of the family! Always professional, on time and willing to care for your family, as their own. I can't say enough about how comforting is was to know that our father was in good hands. Thanks Wright Home Care!"
Request Help or Information by filling out the form below