Be at Home Care of Michigan, LLC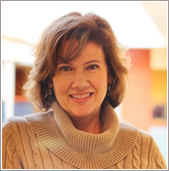 Welcome! My name is Lynn Etters. I am a board-certified adult and gerontological nurse practitioner, nurse entrepreneur, and gerontological care consultant and coach. My career began many years ago when I first started as a certified nurse's aide working in a nursing home. No doubt the work was challenging at times but I grew to appreciate the unique and diverse lives each person lived. Over the years my elder encounters have taught me so much about life. I have come to highly respect and value each life and their many life experiences. My passion is to create the best possible quality of life for each life in my reach.
"Be at Home Care of Michigan", promotes quality living with assistance at home for older adults who want to be at home for as long as possible. We offer a non-medical 24-hour in-home care service that promotes life enrichment by providing assistance with daily activities, wellness, socialization, cognitive stimulation and much more to retired executives and professionals in the comfort of their homes.
I provide services to support and coach families and caregivers caring for their loved ones who are close or long-distance and help to reduce the stress associated with caregiving and create the perfect plan. I also bring many years of clinical experience and expertise working in many geriatric settings particularly with those living with dementia and their caregivers. I specialize in the assessment and management of behavioral and psychological symptoms of dementia with a focus on non-pharmacological interventions.
One of the greatest costs of dementia can be the physical and psychological toll it has on the caregivers. It is the behavioral and psychological symptoms of dementia (BPSD) that can be difficult to manage, and the burden can be heavier than expected over time. Often, it is the stresses of caregiving that can result in patient's being placed in a nursing home earlier than expected. There are many factors that might positively and negatively influence the experience of caregiver burden and modulate the psychological impact of providing care for someone living with dementia. Dementia poses unique difficulties for many families that often demands adjustment and coping skills. The magnitude of these effects vary from one caregiver to another depending on individual circumstances and characteristics. Some caregivers experience dementia as a series of losses for which they cannot stop grieving. I can assist in providing a person-centered approach to counseling a caregiver with a focus on education, support, and changing the caregiver's appraisal of problem behaviors exhibited by the person with dementia. The goal is to reduce burden and improve overall well-being of the caregiver, and in turn, provide their loved one with a better quality of care.
Request Help or Information by filling out the form below