Big Rocks Organizing LLC
Big Rocks Organizing LLC is a professional organizing and rightsizing specialty company based in Beaverton, Oregon. Our passion is empowering our clients to identify what is most important to them (their "Big Rocks") and aligning their spaces and lives to their values. We specialize in assisting older adults through life transitions and thriving in their homes. Our clients primarily live in the Portland, Oregon/SW Washington Metro Area. We are advocates for sustainability and neurodiversity. Our core values are respect, compassion, and professionalism.
About Whitney Zeigler, MA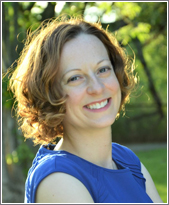 The number one word that friends, family, and clients use to describe Whitney is "calm." She and her team will assist you in a gentle manner, at your own pace. Prior to establishing Big Rocks Organizing LLC in 2015, Whitney was a paralegal in business and real estate law. She also advocated for crime victims for 15 years at various organizations, including the University of Oregon, Washington County District Attorney's Office, and the United Nations in Thailand. A native of Beaverton, Oregon, Whitney earned a BA in Studio Art from Scripps College (Cum Laude, Phi Beta Kappa) and an MA from the University of Oregon in International Studies. She also studied abroad in Heidelberg, Germany.
In her spare time, Whitney enjoys traveling, camping, yoga, and hiking with her wife and two dogs.
Whitney is the director of professional development for the Oregon Chapter of the National Association of Productivity and Organizing Professionals (NAPO). She is also a member of the National Association of Senior Move Managers (NASMM). She follows both organizations' Code of Ethics. She holds NAPO specialist certificates in Life Transitions, Residential Organizing, and Workplace Productivity. Whitney is also working toward certification in spring 2021 as a Certified Organizer Coach through the Coach Approach for Organizers program from Denslow Brown.
Request Help or Information by filling out the form below