Summit Fiduciary Services, LLC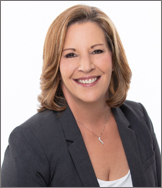 Suzanne Rowe is a National Certified Guardian and is experienced in the areas of probate and protective proceedings. She earned her BA in Sociology with honors from the Southern Illinois University, Carbondale and successfully completed the paralegal studies program at Roosevelt University in Chicago. She is a former paralegal and assistant to the Public Guardian Offices in DuPage and Kane Counties in Illinois where she was able to combine her passion for the law with advocating for seniors and the disabled.
Her experience in both the legal field and as a professional fiduciary provide a comprehensive understanding of informed and compassionate services to her clients. She is a member and on the Board of Directors for the Guardian/Conservator Association of Oregon and is a member of the National Guardianship Association. She also volunteers as a Court Monitor for Guardian Partners.
About Suzanne
Suzanne is a native of the Chicago area where she spent her life until moving to Portland in 2017. She has two adult children, and loves spending time with her newborn grandson, Owen. In her spare time, she loves playing with her dog, Gracie, exploring the wonders of the Pacific Northwest and gardening.
Request Help or Information by filling out the form below