The Lark Realty Group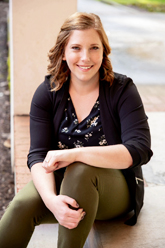 While living in Oregon, I've discovered that the Pacific Northwest is one of the greatest places to live.
Throughout the years, I've enjoyed living, working, and volunteering in the community. As one of the co-founders of The Lark Realty Group with John L. Scott Real Estate. I'm a Realtor® and a Seniors Real Estate Specialist (SRES®). I enjoy helping seniors and their families navigate the next phase of their real estate journey.
I have a passion for working in the senior industry, and am currently the Vice President of the Portland Elder Care Council and participate in multiple senior networking groups in the community. Providing useful information and resources to seniors and their families is challenging and very rewarding.
Before switching to real estate, I previously owned a specialized senior home care service business. My medical and senior home care background gives me the patience and empathy needed to help guide seniors through the next phase of homeownership.
I love to make custom-designed cakes, practice photograph, read, and hike with my family and corgi in my free time.
Request Help or Info in the Form Below