Assisted Living Locators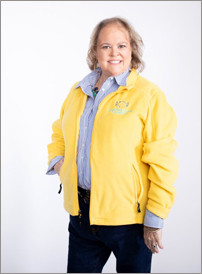 Finding the perfect place to call "Home" for a loved one, is one of the most important decisions of a lifetime. It demands an in depth assessment of their medical situation, the family dynamics, and understanding the cost of care. Our expert senior living advisors are knowledgeable about all aspects of the aging process and specialize in connecting families with the right fit options specific to their needs. Our services are of NO-COST to the families when they connect with us. We are compensated through the communities serving Central Ohio and surrounding areas.
Miriam Bogard is proud owner of the Assisted Living Locators of East Columbus, serving central Ohio and surrounding areas. Partnered with her expertise in building effective relationships, she is passionate about getting to know the families she serves. She feels it's important to provide the best information and education possible when dealing with the sensitive subject of transitional housing for a loved one.
As an Entrepreneur for over 10+ years, she has experience and expertise to work with all types of family situations and guide families through important decisions of a lifetime. She has been a featured presenter on several central Ohio TV segments as well as a featured speaker at EXPO's throughout her career. She also has 20+ years of international business experience.
As a Certified Senior Advisor®, Miriam works to make sure seniors and their families receive the necessary support, assistance and resolution when facing transitional housing for their loved ones. She has a network of fully vetted in-home care options as well as other professional resources invaluable to seniors and their families through the downsizing process. She listens to each client's unique situation and provides assisted living solutions and services available that share one common characteristic -- excellence in care. Each and every connection has the potential to be a great fit for the family's own situation. Her team of senior living advisors are fully trained and experts within the eldercare industry.
Miriam resides in Gahanna, OH, with her wonderful husband, Eric, of over twenty plus years. They have two beautiful daughters and a dog named, JuJu. Miriam is the caretaker for her elderly father as well. Known for their open hospitality, there is always a seat available at their table. They enjoy outdoor activities, hosting gatherings, Buckeye football, and spending time with family and friends. You might see Miriam scooting about town when the weather is right, as she enjoys bike riding.
Request Help or Information by filling out the form below