Joseph Donnantuoni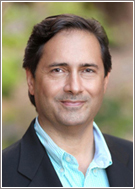 If Medicaid Planning is all greek to you, you've come to the right place. I can help a lot.
I am trained by the Nation's top attorney training system for Medi-Cal Long term care planning.
Whether you or your loved one is needing to pre-plan for Medicaid (Medi-Cal) LTC or crisis plan right now, I have general summary and a free hour consult for you to help us decide if we are a match to start work right away.
Joseph creates and assists with a Financial plan that is correctly supporting Medicaid rules for starters. Joseph refers legal work if any to his network of Elder Law attorneys. Joseph also has his life insurance license #0e28471 in California.
Request Help or Information by filling out the form below