Assisted Living Locators - Wasatch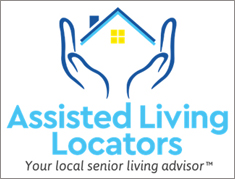 Do you or a loved one need to transition from living at home to living in a senior community? Have you tried finding an appropriate property? Are you tired and frustrated by the overabundance of less than helpful information?
We cut through the information overload and find the property that best fits your needs and wants. Think of us as like realtors for senior living communities. The biggest differences between us and a regular realtor are:
1. We identify potential properties on a much broader range of factors than just look and feel of the real property. We are intimately familiar with the staff, management, event coordinators, and, sometimes, even the kitchen staff of the properties we represent. We select properties on over 50 criteria so we can find the best fit for you.
2. You receive our services completely free of charge. Our commission is paid by the senior community. We never charge you anything for placement services.
If you want to break free of the headache of searching for senior living and actually find the best possible place to live, call or email us today.
Request Help or Information by filling out the form below