John L Pie, CPA, CFP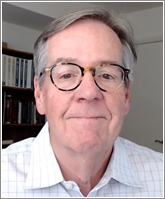 We offer a unique array of services for executives and independent professionals as they plan for, approach and enter retirement. We can help you assess the various risks attendant to the process of retirement and that segment of the life cycle. Also, with our help, you can recognize and understand the resources you have in place and how you might craft a strategy to meet your needs and goals within retirement.
Tax planning and compliance should never be the exclusive decision point in these matters. But there is no denying that taxes play a significant role in our financial lives, particularly when we are in or nearing retirement. Planning and preparing your annual tax return provides a recurring consultative process as well as the framework for evaluating your retirement plans.
Let us handle your taxes professionally. Let us be your trusted tax and financial advisor by:
Bringing important planning opportunities to your attention
Distilling the noise from the inexhaustible financial press
Providing in-depth analysis and resources for further investigation
Being familiar with your situation and on call to handle your questions and concerns as well as compliance problems with the IRS and other authorities.
Request Help or Information by filling out the form below