Acuity Hearing Solutions LLC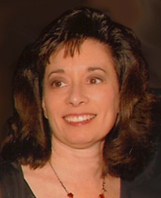 Dr. Horowitz offers diagnostic hearing testing and remediation of hearing disorders working in the necessary, user-friendly and trending new/old model of house calls. Treating individuals who are unable to travel to office-based appointments for reasons of health, lack of transportation and the pandemic. Untreated hearing loss results in direct negative impact on quality of life, health, relationships, job performance and may be mistaken for dementia. There is a danger of misunderstanding medical care and therapy may not achieve desired outcomes. Hearing loss is socially isolating.
Our goals are to improve the communication abilities of every patient referred, to increase awareness and implementation of integrating hearing examination and treatment as an essential part of delivery of comprehensive, patient-focused health care services. We strive to provide wellness care through prevention and monitoring of hearing loss for adults with known or suspected comorbidities associated with hearing impairment. Facemasks are another obstacle to effective communication, especially for those with untreated hearing loss.
Hearing Services:
Comprehensive Audiologic Evaluations to identify hearing loss and balance disorders
Hearing Aid Evaluations Hearing Aid Dispensing and use and care instruction
Follow up service with hearing aid purchase
Hearing Aid Re-programming
Assistive Listening Devices (ALDs)
Noise reduction ear plugs, swim plugs
Products and services for the music industry
Custom made bluetooth and ipod ear adapters
Educational seminars: hearing, hearing conservation, hearing loss and hearing aids.
Request Help or Info in the Form Below