Nightingale Home Support & Care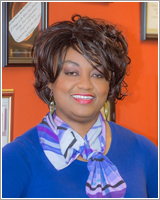 Nightingale Home Support & Care, Inc is a very unique home health care agency that caters to the needs of affluent retired professionals and older adults who wish to delay or avoid the need for Assisted Living and Nursing Home facilities.
We take assisted living services into the homes of older adults so they do not have to move. We help older adults live life their own way-in the comfort of their home safely and happily doing exactly what they enjoy doing for as long as it is possible.
Request Help or Information by filling out the form below