Rebecca Brumbaugh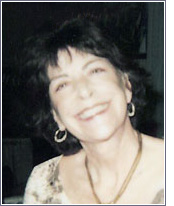 I am a Long Term Care Insurance Specialist representing the major companies in this business. I have been in the industry for the past 20 years and was a stockbroker and financial planner previously.
I believe in educating prospective clients so that they are able to determine whether they wish to continue to self insure, to co-insure or to handle this risk with full coverage. I help people find an affordable solution for the likelihood of rising long term care costs and fitting with their retirement income.
Throughout the years, I have helped my existing clientele of well over 3,000 people by servicing their accounts after the sale and keeping them informed with newsletters to keep them apprised of the costs of care in our area as well as the amount of tax deductibility annually. Also I have guided my clients through the process at the time of claim. I maintain a list of home care workers and costs of facilities to help them make good decisions at the time of need.
I look forward to hearing from you to see if Long Term Care Insurance is appropriate and affordable for your future. If you are unable to health qualify, I can show you some alternative solutions to traditional Long Term Care Insurance.
Request Help or Information by filling out the form below