Fairway Independent Mortgage Corporation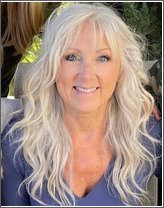 As a Reverse Mortgage Loan Specialist since 2001, I work diligently to help my clients make the most of their reverse mortgage transaction. Reverse mortgages can be a great way for qualified homeowners who are 62 years of age or older to access the equity in their homes.
A reverse mortgage can provide you with the means to supplement your monthly income, cover healthcare costs, pay off existing mortgages or other financial obligations, fix up your home, or simply gain peace of mind.
Whatever your specific goals, a reverse mortgage can go a long way towards helping you maintain your financial independence.
What is a Reverse Mortgage?
A reverse mortgage is a loan against your home that you do not have to pay back for as long as you live in the home.
You have several choices about how you receive the cash from the loan, and you still own your home throughout the entire term of the loan.
A reverse mortgage can help turn the value of your home into cash without having to make monthly mortgage payments and can help you better manage your financial future.
Benefits of a Reverse Mortgage
No monthly mortgage payments
No income qualifications
Loan proceeds may be tax-free—consult a tax advisor for more information
Neither you nor your heirs will owe more than your home's appraised market value at the maturity of the loan
The loan is not due until the last homeowner sells or permanently leaves the home
You can receive the money in a way that suits your financial situation – lump sum, line of credit, monthly payments – or a combination of any of these
I am always available to answer your questions and provide personalized information so you can make an educated decision about the impact a reverse mortgage could have on your golden years.
Request Help or Information by filling out the form below