LA LAW Center, PC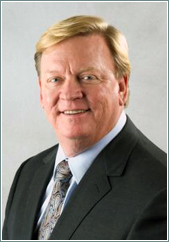 Attorney Joseph McHugh is the founder of the LA Law Center, which is a law firm based in Burbank, California, located in the greater Los Angeles area. We are highly experienced and caring elder law & estate planning firm that has earned an excellent reputation for being trusted for helping families with Asset Protection, Medi-Cal Qualifications for person with assets (by legally transferring assets), preventing Medi-cal Estate Recovery, Probate Administration, Wills, Living Trusts, Special Needs Trusts, Irrevocable Trusts, Charitable Remainder Trusts and basic Disability Planning. LA Law Center, PC provides a comfortable environment to bring a loved one to get expert legal advice to help protect your family's estate and get help with government assistance programs, such as Medi-Cal Long Term Care when in a skilled nursing home. We are experts in Medi-CAL planning, especially in when in crisis and your Medicare nursing home 100 days is running out!
Our staff works closely with each client to create a solid legal plan or legal action that reflects the best Estate Planning and Elder Law strategies for each client's unique situation. We cannot stress enough the importance of setting up an appropriate plan in advance, but they are ready to help in a family crisis. We also specialize in helping "Out of State" family members that have seniors in Southern California that may need legal elder care planning services.
We offer free phone or office appointment consultations. Call (818) 241-4238.
Request Help or Info in the Form Below