Idaho Estate Planning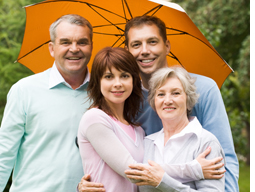 Our clients have worked hard for a lifetime to provide security for themselves and their families. For many, this hard earned security has been replaced by fear. Fear of losing their home, their retirement, their independence and their dignity. Growing old isn't easy, but with some key planning at the proper time, seniors can protect themselves and their families from the climbing costs of assisted living or nursing home facilities; take steps to remain at home as long as possible; and, ease the burden both financial and physical of their families.
Idaho Estate Planning is a law firm dedicated to helping families secure peace of mind and a sure foundation for generations. We will research and analyze every option from private pay to Medicaid to VA Pension benefits to understand your risks and help you and your family plan effectively for "growing old". We will make sure that your wishes are documented appropriately in your planning documents to ensure that your wishes - not someone else's - are carried out. Our goal is help you preserve that security you've worked so hard for.
Request Help or Information by filling out the form below