Callahan Financial Services Group, LLC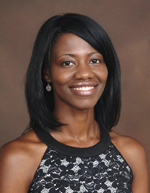 Callahan Financial Services Group, LLC specialize in helping seniors in New Jersey and surrounding areas with government healthcare benefits such as Medicare & Medicaid.
Medicare
Our team helps with consulting seniors in New Jersey on Medicare Supplements, Part D Prescription Plans & Medicare Advantage Plans.
We will help you get all the state assistance programs available to help pay for prescriptions.
Medicaid
We assist with obtaining Medicaid eligibility for long-term care services in New Jersey such as home health care, assisted living or nursing home benefits. We will complete the entire Medicaid approval process including the Medicaid application on behalf of our clients and guide them on asset protection strategies using qualified or exempt financial products.
We will be there every step of the way
Call us today. You'll be glad you did.
Visit our website: CallahanFinancialServices.com
Like us on Facebook: facebook.com/CallahanFinancialServices
Request Help or Information by filling out the form below