Liberty Law, A.P.C.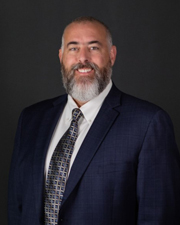 Liberty Law, A.P.C. offers estate planning, living trusts, probate and trust administration services. Principal and local attorney Shawn McCammon is also accredited by the Department of Veterans Affairs to assist veterans with qualifying for the Aid & Attendance Pension, which is a monthly cash payment to wartime veterans that can be used to offset today's high cost medical expenses. We offer a free consultation to see if you qualify for this free government benefit.
Shawn T. McCammon is the owner and principal of Liberty Law, A.P.C. Shawn has worked with both individuals and families on a wide range of planning matters. He is dedicated to helping his clients develop plans to prepare for every stage of life, protect their loved ones, preserve and protect their hard-earned assets, and cope during times of crisis.
Shawn strives to work closely with his clients to find effective solutions tailored to meet their specific goals and objectives in the areas of estate planning, probate and trust administration, elder law and asset protection. And as a member of Wealth Counsel, Shawn has continuous access to the most up-to-date legal information, strategies and tools available to best serve his clients planning needs.
Request Help or Information by filling out the form below