Coultis Estate & Elder Law, LLC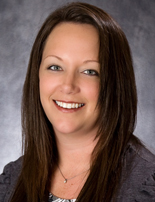 Coultis Estate & Elder Law, LLC is devoted to serving clients all over the State of Kansas in the areas of Estate Planning, Elder Law, Long-Term Care Medicaid Planning, Long-Term Care VA Pension Planning, Estate Administration, and Family Business Planning.
Families and individuals need estate planning services in order to put their affairs in order. We focus on delivering highly customized estate plans to accomplish your unique goals. Through counseling, we create estate plans designed to protect your family, reduce conflict, avoid the delays and expense of probate, and provide highly personalized services. We strive to exceed our clients' expectations and build ongoing relationships with multiple generations.
Our Elder Law planning is designed to provide peace of mind for individuals and families concerned about the cost of long term care. The foundation of our practice is delivering outstanding service that our clients expect and deserve. Our techniques include everything from living trusts to sophisticated long term care planning trust and gifting strategies. We are a results-oriented firm, committed to being recognized as leaders by our clients, their financial planning professionals and the community in which we live and work.
Kari Coultis is certified as an Estate Planning Law Specialist by the Estate Law Specialist Board, Inc., an organization accredited by the American Bar Association and affiliated with the National Association of Estate Planners & Councils. She is the first attorney in the State of Kansas to earn and hold the Estate Planning Law Specialist certification. Kari is additionally an accredited attorney with the Veterans Administration and is authorized by the V.A. to represent clients regarding veteran's benefits.
Request Help or Info in the Form Below