Douglas E. Koenig, Esq.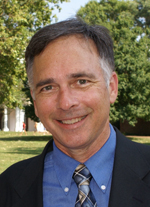 The Law Offices of Douglas E. Koenig, PLLC helps veterans, seniors, and their families properly plan for life's transitions and avoid the devastating costs of long term care. Our comprehensive Life Pathways Plan is the Right Plan, at the Right Time, with the Right Documents.
Elder Law and VA Benefits is an important combination for any premier law firm. We also add work with Service Connected Disability to help you!
Thank you veterans for your sacrifice and service!
About Me
I'm a Navy brat, said in the kindest of terms! As a child in a military family, I understand the unique challenges of military life from that perspective. Yes, moving all over the Gulf Coast, making new friends, and having dad deployed for long periods … it is what we all went through together. And, as a result, I appreciate the sacrifice of those who have chosen to serve in the armed forces.
Most recently, I'm a graduate of the Michigan State University College of Law where I was involved in the business law and alternative dispute resolution programs. The College of Law is an established and accomplished institution in many areas and is a top 100 law school. I completed undergraduate work at Dartmouth College and hold a degree in Materials Engineering from Thayer School of Engineering. My history and prior engineering and business experience contribute a strong foundation to my Juris Doctor, and my service to you!
In 2010, I established a compassionate Elder Law practice, which is focused on four main areas, including Veteran's benefits, Medicaid planning and crisis response, Special Needs Trusts, and Estate Planning and the related wills, trusts, and powers of attorney. On December 8, 2015, I was selected as a Top Attorney in NC for Who's Who.
Request Help or Information by filling out the form below