Harmony Senior Referrals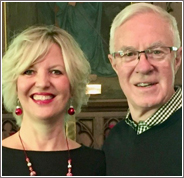 As much as we love our elderly family members, there are times when we have other commitments and that taking care of them 24/7 is simply not possible. If you need assistance in looking for the right providers for your loved ones, look no further than Harmony Senior Referrals.
We help seniors find care options based on their preferences, budget, and care needs. Whether your loved one would like a facility that offers independent living, memory care, or skilled nursing, we can find what will work best for you. We cater to clients in the North Metro Denver area in Colorado.
At Harmony Senior Referrals, we offer the following services to clients in the Front Range/Greater Metro Denver Area in Colorado:
Provide a FREE in-person ASSESSMENT to Discover Personal Interests and the Levels of Care Needed
We Call and Find the Best Communities to Fit Your Loved One and Family. Then We Set a Minimum of Three Appointments and Accompany Your Family to the On-Site Tours.
Assist With the Decision-Making Process While Integrating Seniors' Health, Nursing Needs, Financial Considerations, Social Interests, and Geographical Preferences
Provide Counseling Ministry to Aid Clients in Navigating Their Emotional and Physical Journey
Recommend Additional Resources Such As Moving, VA Benefits, Legal, etc.
Provide a 30-Day Follow-Up to Continue Building Relationships and Confirm Senior Transition Has Been Successful and Fulfilling
Please know that we do not charge for our services as we understand that finding suitable care for your loved ones is already challenging enough. For more information about our services, get in touch with us. We look forward to hearing from you
Request Help or Info in the Form Below