Dori McKearn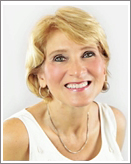 "Senior-Friendly" Real Estate Services
"Surviving is important. Thriving is elegant" Maya Angelou
I offer specialized knowledge and skills to help seniors and their families navigate the emotional, financial and legal issues associated with later in life real estate transactions.
Moving can be a daunting task for anyone, but even more so for seniors. Some say it can feel so overwhelming they don't even know where to begin. Than too many of today's families are geographically dispersed. Often adult children live far away and are unable to provide direct support with what can be a highly complicated and deeply emotional endeavor. Some seniors have no surviving children, or their children are also elderly.
For many attainment of senior status represents a season of opportunity and adventure...a time to realize and enjoy deeply personal goals. These usually include the desire to remain healthy, independent, vital and active and to simply enjoy life in the ways they desire most. Others want a stronger safety net, in preparation for the inevitable aging process, or for a life-altering personal or family event.
Sometimes the goal is to simplify, travel, relocate or move closer to family. For others it's about creating a structure more conducive to their current and anticipated life needs…a trend called "right sizing."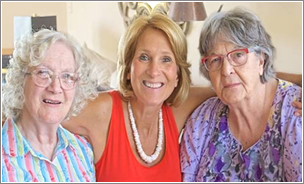 Whatever your personal goals, it's a great advantage to work with an agent who understands these often complicated issues and who also genuinely enjoys working with mature clients. Clients quickly sense when this is true and easily discern that it's far more enjoyable to undertake such an adventure with a highly competent advisor who also feels like a caring child or an old friend. This is what it means to be "senior friendly."
Later in life real estate transactions require the most planning
That's because this is the time when issues regarding the home, aging, health and wealth completely intersect. For example, considerations should include looking forward to make sure that the home will provide a high quality of life both now and into the future.
Many seniors and their families are shocked to discover the extraordinarily high costs of long-term care. Often this only becomes clear during a time of distress and after some of the very best planning options have already become limited. Suddenly they awaken to the fact that their hard earned assets and savings, including their home and estate, could easily get eaten up…and very quickly.
Fortunately there are at least a dozen strategies, along with various community and professional resources that can realistically enable them to greatly minimize or even completely prevent these and other worse case scenarios.
As a Senior Real Estate Specialist, (one of less than 2% of all agents with such a credential), I possess the unique knowledge skills and resource network to help you and your loved ones successfully navigate such important, highly emotional and often complicated matters.
My services include
Help in determining the best pricing strategies, preparing the home for optimal presentation, assistance in exploring the best options for thriving and remaining healthy in the next home of your choice. Referrals, as needed, to a vast range of experts and service providers ranging from elder law attorneys and financial planners to appraisers, movers and handymen.
Special issue-focused counsel for
Women
Seniors
International Clients
Veterans
New Home Buyers
Families with children
First time buyers
Widowers
Those looking to downsize
Pet owners/lovers
Whether you're buying or selling, searching for a single family home, condominium, new home or investment property, we stand ready to meet your goals and exceed your expectations.
Please contact me at: (561) 379-0401 to learn more about the specialized care I can offer you and your loved ones.
Professional Background
I'm a career long businesswoman who's consistently performed in the top 1-3% of her profession; I'm fast, focused, friendly, persistent and completely results-oriented. This orientation has culminated in a long standing record of highly satisfied clients. (See client testimonials.)
I have specialized training and experience in working with seniors, women, international clients, investors, new home buyers and upscale and waterfront properties.
Experience has taught me that these and other client profiles have special concerns, issues, needs and considerations that simply can not be met with a "one size fits all" approach to service.
I possess in-depth knowledge of local real estate markets, including related opportunities and risks, and have connections with the vast network of experts and service providers my clients might need to achieve maximum results. My team includes the full range of Coldwell Banker's industry-leading personnel and services…a career long management, behavioral finance and entrepreneurial marketing expert and a longstanding partnership with one of the best and most cost effective advertising firms in the country.
I offer free consultation on pricing, marketing, preparing the home for optimal presentation including interior design and visual merchandising strategies. This includes an extensive and superior market comparable analysis (CMA) which results in greatly heightened confidence in your overall pricing strategy.
In selecting me you'll essentially be getting four professionals for the price of one. In addition to being a real estate agent, I'm a seasoned interior designer, photographer, visual merchandiser, and career long sales and marketing businesswoman. I'm totally persistent and stay in regular contact with my clients largely because I always have something to report. I deliver blue ribbon customer service and concierge style personalized client support. My style is to operate as a natural and relaxed professional and I never pressure my clients.
Over the years I've developed an extensive background in cutting edge technology driven, marketing and sales strategies, which in turn enable me to make sure that every property is sold utilizing an entirely customized sales and marketing plan. Similarly my in-depth understanding of local markets enables me to direct you to the best deals consistent with your specific wants, needs and goals.
Disclaimer
This information is deemed reliable but is not guaranteed. All information should be independently verified. Content is for information and illustrative purposes only. We do not provide tax, legal, financial planning, wealth management, psychological or other related professional services. The enclosed information is in no way intended as tax, accounting legal or investment advice. Every transaction is highly individualized and specific circumstances can vary widely, as can laws from state to state or nation to nation. You are strongly urged to seek independent professional advice on all such matters.

Be sure to consult your own tax advisor before taking any action that may involve tax consequences. Any legal matter should be reviewed by an attorney who specializes in the respective area you are exploring and should be licensed to practice law in your state. Nothing herein should be construed as a solicitation, offer, or recommendation. Much of the information presented has been obtained and conveyed from third parties such as Multiple Listing Service, public records and other sources. All information is subject to errors, omissions or changes without notice. We expressly disclaim any warranty or representation regarding this information.

Use of any content herein is full acknowledgement and acceptance of this disclaimer.
Request Help or Info in the Form Below