Goal Based Professional Consulting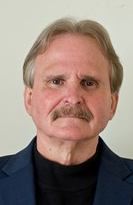 I offer individuals, small businesses, entrepreneurs, public sector organizations and real estate agents the kind of help they most want and need but typically can't afford.
Why most people start their own business
How to build your client base, revenues and profitability
Help with improving your overall performance and efficiency
Serve as an objective, detached and non-judgmental sounding board and diagnostician
Show you how to target the right kind" of customer and explain why that should be a very high priority
Help you to embrace the most essential purpose of business
Explain why you should fully appreciate the extraordinary importance of marketing, including why business and leadership both essentially boil down to marketing
Clearly define what management is and what managers do
Detail the characteristics of the most effective business leaders
Outline the skills, knowledge and traits of the most effective entrepreneurs
Share the profile of the highest performing companies
Impart the definition, principles and characteristics of excellence in strategic thinking and planning
Instruct you on how to conduct the all-important SWOT analysis of your business, (strengths, weaknesses, opportunities, and threats)
Share the power of why" and of wow" including what those two things mean
Pass on the five habits necessary to be an effective executive
Explain the profile of highly effective people overall.
Educate you on the knowledge, skills and traits of the most successful innovators and entrepreneurs
Outline the characteristics of healthy, cohesive and high functioning teams
Show you how to build and maintain atypically productive teams by unleashing individual employee strengths while making their weaknesses irrelevant
Pass on the last "blue sky frontier" for maximizing competitive business advantage
Impart the profound importance and power of fully engaged" staff and customers.
Show you how to create and unleash this power.


The Answers are Found in the Questions
One does not begin with answers, one begins by asking, 'What are our questions?'" - Peter Drucker
I work closely with you to formulate and then answer the very best questions related directly to your business. These questions are derived from the experience of the world's most successful executives and thought leaders.
Your answers then provide the road-map to your success.
For example:
What is the 'big aha' for your business? This means the smart, realistic, relatively fast ways to gain sustainable competitive advantage.
What is your company's purpose?
Who is your customer?
What does your customer most value?
What is your business now?
What should it be?
What results are you getting?
If we weren't here already, would you choose to be in this business?
What is your current plan?
What are the core characteristics of your business?
What drives its growth?
What drives its profitability?
Who are your competitors and what are their strengths and weaknesses?
What concerns you most about the year ahead?
What one or two things could happen that would really hurt you?
What's the essential gap between where you are and where you need to be?
How can you redirect your energy and attention towards those things that must be done in order to close that gap?
What is your winning move?"
What can you do to change the competitive playing field?
How can you make customers stick with you more than ever before?
How can you move from what your customers merely expect to what they never even imagined was possible?
In sum
I'm a frugal entrepreneur who knows how to highly leverage limited resources to maximize top and bottom line results. I'm goal focused, driven and persistent; a marketing madman; a highly successful team builder who's learned that happy clients and inspired staff are the only real source of superior results; a consensus-driven leader who's not afraid to make hard decisions; a non-judgmental listener and ally; exuberant, fun and funny.
Professional History and Performance Benchmarks
Mr. McKearn has either founded or served as president/co-owner of multiple growth-oriented companies in both the behavioral healthcare and home furnishings industries and in profit and nonprofit settings. These businesses have ranged up to 140 employees and 17 locations achieving annual revenues up to $10.3 million and pretax profits of $1.2 million. Under his leadership, annual growth rates for most of his companies averaged around 100%.
A former psychotherapist, hospital administrator and forth generation entrepreneur, John enjoys achieving atypically positive results by building high functioning and fully engaged teams, and by aggressively leveraging limited resources.
John is a recognized expert in psychology and behavioral health services. He holds a B.A. in psychology from the University of Wisconsin-Eau Claire where he graduated magna cum laude, and an M.S. in professional counseling from the University of Wisconsin-Whitewater. John has a strong background in education and public speaking and over 25 years post-graduate training in management, marketing, leadership, governance and finance.
Mr. McKearn also has extensive background in working with public sector entities…local, county state and federal, and with numerous social services and non governmental entities, such as healthcare and public health providers, community based organizations and foundations. He also has over 10 years experience in international business.
Cost of Services
I don't assess a fixed monthly fee because I believe you should pay only for the time you use. However, if after our initial discussions you decide to retain my services, and as a sigh of good faith, I do require an up front commitment to purchase at least five hours of my time, to be paid after the first month we begin working together whether you use those hours or not. After that all services are strictly based on actual time used basis, billed in no less than ½ hour units.
Request Help or Information by filling out the form below