C2 Financial Corporation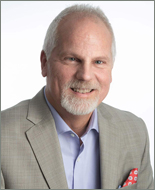 More than 95% of reverse mortgages are Home Equity Conversion Mortgage (HECM) loans which are insured by the FHA.
This special financing for senior homeowners allows you to convert a portion of the equity in your home into tax-free funds, giving you greater financial flexibility and security for the future.
BENEFITS
No mandatory monthly mortgage payments
Borrower retains full ownership of their home
The loan is repaid when the borrower ceases to occupy the home (sells home or passes away)
REQUIREMENTS
Must be 62 years of age
Live in home as their primary residence
Have sufficient equity in the home
Complete HUD-approved counseling and pass a financial assessment
LOAN PROCEEDS CAN BE PAID IN SEVERAL WAYS:
Single lump-sum disbursement
Fixed monthly installments
A line of credit that earns interest
A combination of all of the above options
HOW MUCH WILL YOU QUALIFY FOR DEPENDS ON:
Age of the youngest borrower
Appraised value of the home
Current interest rates
BORROWER RESPONSIBILITIES
Keep real estate taxes current
Maintain homeowner's insurance
Maintain home in good condition .
A reverse mortgage can be used to supplement retirement income, make home repairs or modifications, pay for medical or long-term costs, establish a line of credit for future use, and even purchase a new home.
To learn more about how a reverse mortgage could benefit you, please contact me.
Request Help or Info in the Form Below