KareFluency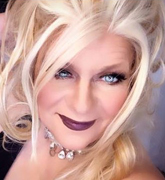 It was a gorgeous Wednesday morning when Arlene nearly killed Gene.
"I remember that day like it was yesterday. I did what I had to do. I made him swallow those pills. Right away, I saw the look in his eye and I thought it was all over. I mean, both of us thought we knew what his doctor told us. But, boy were we ever wrong. My gosh, I just don't know how I could've gone on."
We're human beings. We make mistakes. Sometimes, the consequences are devastating. We are here to ensure that that does not happen to you and your loved one.
» Medical / Navigational Assistance and Case Management
For your diagnosis and treatment recommendations – review of options, assistance with decision-making
Background research: diagnosis and/or treatment options
Records review and discussion
Prescriptions / Supplements / Medication Reviews
Preparation for appointments
Accompaniment to appointments
Hospital bedside monitoring
Pain Management and Palliative Care Consulting – finding the right resources
Healthcare proxy and advance directive assistance
Caregiver support
Caregiver education
When a loved one that needs care does not live close programs
Solo senior Advocacy
Home Health, Eldercare, End-of-Life Services - helping you find:
In-home nursing care and
Daily living assistance referrals
Home therapy and rehabilitation coordination
Assisted living and nursing home recommendations
Pain Management
Hospice and palliative care services
End of life planning including advance directives.
» Shared Decision Making
» Finding help for Pain Management
» Mediation Assistance for Family Health Matters
When difficult health-related decisions need to be made for a loved one, including family disputes (moving a parent into a nursing home, choosing an out-of-town treatment facility, and others)
Prevention Services - finding help for:
Pain Management
Drug reviews
Health coaching
Request Help or Info in the Form Below