Gentle Shepherd Care LLC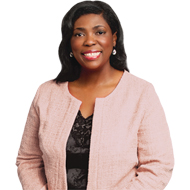 Welcome and thank you for trusting us with all of your home care needs. Gentle Shephed Care LLC is a professional caregiving firm/organization made up of nurses, medical assistants, nursing assistants, life enhancement caregivers, home health aides, companions, sitters and concierge. We serve family caregivers, retired executives, active retirees, and adults in the greatest art of love that we call caregiving. We offer home care, home caregiving, dementia care, post hospital, post rehab care, transitional care consultation, assistance with long distance caregiving and help with transition and placement into and out of health care facilities.
We are famous for our signature program called Assisted Living At Home. It is a program that offers affordable daily around the clock home care. The cost for Assisted Living At Home ranges from $9.95 to $17/hour.
We offer help with personal care, medication management, home making, errands, meal preparation, restorative and functional fitness exercises, sorting and organizing, transitional care coordination, care management and special Parkinson's and movement disorder care program & more.
Request Help or Info in the Form Below