ComfortCare at Home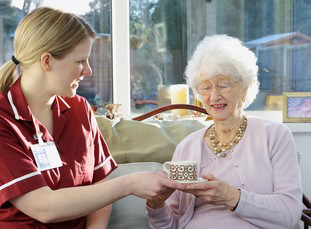 Do your loved ones need to explore their care options and to find out where they should be living and how care will be provided?
Are you a long-distance family caregiver and need a set of eyes and ears on the ground?
If the time has come for your family to make the decision about where and how your loved ones will spend their retirement days, WE ARE HERE TO SERVE YOU!
We are a small private and exclusive NURSE managed and family ran CHRONIC ILLNESS MANAGEMENT AT HOME SERVICE. We offer personalized geriatric AGING IN PLACE services.
We help older adults to keep their dignity in the place where they know by heart.... their home.
We provide medical management, care management, caregiving in the home or inside of an assisted living/retirement community, customized supportive living, home making, medication management, medication reminders, meal preparation, socialization, restorative exercises, and functional fitness.
Our agency has four departments:
CARE-GIVING: services are provided by home care aides, life enhancement caregivers, companions, and concierge caregivers. Our caregiving services are provided in private homes, assisted living facilities, independent living facilities and even nursing homes. Sometimes we are needed to provide extra care inside of these facilities.
MEDICAL MANAGEMENT, CHRONIC ILLNESS & SYMPTOM MANAGEMENT: These services are designed to reduce frequent trips to acute care, urgent care centers and rehab facilities. The care programs are designed by our geriatric care manager, nurses, and geriatric care specialists. We have a special care system for CHF, COPD, Dementia, Stroke, Kidney Disease & even support with hospice care.
POST HOSPITAL & POST REHAB CARE: We understand that 85% of those who go into a rehab facility do not return to their homes. We have a solution, and we help our clients get back on their feet as quickly as humanly possible after a hospital or rehab stay. We have a specialize post rehab and post hospital care program especially for those who have lost the ability to walk or to care for themselves from spending too much time in a hospital bed. We have a specialized service for those challenged with movement disorders such as Parkinson's, PSP, ALS, and MS.
CARE NAVIGATION & LONG-DISTANCE CAREGIVER SUPPORT: These services are provided by geriatric care managers. The goal is to make long distance caregiving easier and more gratifying for the long-distance caregiver or the very busy family caregiver.
With us, you will only pay for the care you need. There are no minimum numbers of hours of care required for you to become our client, you pick your caregiver, your hourly rate to pay for care and the payment program that suits your unique situation.
We work 24/7, 7 days a week all year long.
Call us NOW, we can start TODAY 720-975-5714.
Request Help or Info in the Form Below