Steadfast Insurance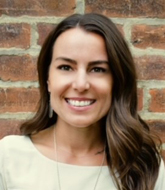 Kelly Augspurger is a Certified Long-Term Care Insurance Specialist. She helps families and businesses put insurance plans in place to mitigate the financial, physical, mental, and emotional consequences from long-term care situations. She presents all viable options in order to provide meaningful protection and peace of mind.
Steadfast Insurance is a family owned, independent insurance agency, which means we are 100% independent of any one company. We find the right company and coverage for you and your family based on your unique needs.
You won't be treated as a number, rather you'll get the personal service that you and your family deserve.
We assess your needs and provide suitable recommendations that have the best combination of coverage and cost.
We provide home, auto, business, disability, life and long-term care insurance. We're located in Westerville, Ohio. We'd love the opportunity to get to know you and your family!
Request Help or Info in the Form Below