Caregiving of New Jersey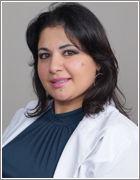 Nurse Galina & Caregiving on New Jersey is an AGING IN PLACE caregiving service serving northern New Jersey's elite active retirees and their aging loved ones.
We offer many services to ease the stress of caregiving and to give every older adult the opportunity to live life on their own terms in the place they know by heart... their HOME regardless of any life limiting diagnosis.
Our services include:
Care coordination & care management
Companionship & socialization
Concierge services
Chronic Illness Management at home
Escort to medical and social appointments
Home making
In home wellness (nutrition & functional fitness)
Long distance family caregiver support
Medication reminding and management
Patient education
Personal care & hygiene
Post hospital, post rehab care
Private & additional care inside of the assisted living community
Restorative care
Supportive living services to promote aging in place
The goal of our services are 4 pronged:
To support INDEPENDENCE and to deliver dignified care so older adults can remain in the home for as long as possible if is their wish.
To give every older adult the opportunity to enjoy a high quality of life on their own terms wherever they call home regardless of their life limiting diagnosis.
To make care affordable by offering care that is not restrictive or limited to a specific number of hours per shift.
To help the family caregivers to keep sane and to promote their work life balance so that caregiving become a less stressful and more gratifying experience Here is what to expect when you contact Nurse Galina & Caregiving of New Jersey; First, we will discuss your caregiving situation and then I will come to visit you and your loved one
Together we will design a care program that will float your stress away as your loved one gets compassionately cared for If your loved on is coming home from the hospital or rehabilitation center, we will coordinate the services with home health care team and work together to make sure that your loved one gets better, not return to the emergency room, reach and maintain the highest functional and wellness level that the body will allow.
Here are the top five reasons why families select Nurse Galina's services:
There are no minimum numbers of hours required for clients to get services.
Our clients select the type of caregiver they prefer, the hourly rate and the payment program that suits their unique situation.
We GUARANTEE that our clients will never be cared for by someone they have never met unless that is their choice.
We GUARANTEE that our clients will not see a different face in their home every day.
Nurse Galina & Caregiving of New Jersey is licensed, insured and bonded. Our clients can see the credentialing, references, drug screening and background checks of the caregiver(s) of their choice.
Request Help or Info in the Form Below