Senior Care Recruiters, LLC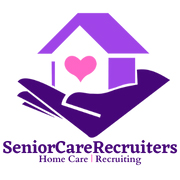 From care planners to schedulers, to multiple aides, we are all here to make sure your home care service is competent and dependable. This includes automatic fill-ins when your normal aide is on vacation or out sick.
Our service also means you will have help supervising your aide's quality of work and that we will provide continuing education for your aide. Professionalism is a hallmark of our service. Our caregivers complete extensive training programs covering many of the issues that affect health and safety in retirement: fall safety, nutrition, infection control, etc. Each of our caregivers have passed thorough background checks and reference checks. We also provide ongoing, formal, and informal training for caregivers annually. With our home care service, you can be assured that everyone working for you is a true professional.
Let us know what's on your mind. We may be able to help. Request a no-obligation, in-home consultation today.
Request Help or Info in the Form Below