My Care Finders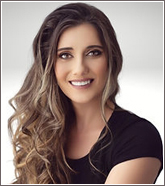 Our Specialty
Finding a senior community for you or a loved one can be a daunting task. There are so many communities to choose from, different licensures based on level of care, varying reputations of care and services, and significant differences in value and pricing. It's a challenge even when planning in advance. It can be even more difficult having to look for a community when the need suddenly arises due to an illness, fall, decline in health, or other major medical condition. When dealing with the strains of an ill loved one, no one needs the added stress of finding a suitable community. Whether you are planning or have an emergency situation, let My Care Finders provide professional help and do the work for you with no obligation or charge.
DO YOU NEED HELP FINDING AN INDEPENDENT, ASSISTED LIVING, OR MEMORY CARE COMMUNITY?
We are a FREE Senior Placement and Concierge service that provides the best options for you and your loved ones!
We also assist with referrals for the following...
Medicaid Planning
VA Benefits
In-Home Care
Elder Law Attorneys
Move Managers
Real Estate Needs
Request Help or Info in the Form Below