Forevermore Homes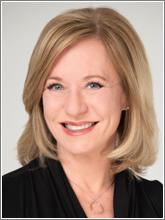 Forevermore Homes helps families safely age in place in the home of their choice. It's important to make sure our homes are safe and accessible as our mobility, balance, and eyesight naturally decline with age or illness. Fall prevention is a top concern, as a fall can be debilitating and life changing.
For some, it's better to make accessibility modifications in the current home and bring in home care as needed. For others, it's better to move to a residence already more age-in-place appropriate, including independent or assisted living communities.
This decision can be overwhelming, and that's the reason many families don't take any action until the need is urgent. We take our families through a decision-making process, examining all functional, emotional, and financial variables. This makes the decision "bubble to the surface", and families are confident in moving forward with a clear and manageable action plan.
We then execute through completion providing a single point of contact. We have a full team of Realtors and Contractors in every trade, and bring in other resources as needed such as a designer, occupational therapist, downsizing and packing specialists, etc.
Our first visit with you is to complete the initial assessment, and this is free of charge. If you go forward with us, we are compensated in two ways. If we sell or buy a property for you, we receive the standard real estate commission charged by realtors in our area. If the project results in a home modification and we are retained as the general contractor, our fee is a percentage of the cost of materials and labor, which is the standard method used by GCs in our area.
There are no additional fees for the aging in place consultation component of our work. However, normal and customary fees are charged if we bring in a third party such as a designer or occupational therapist. If you're asking yourself, "should I Modify or Move™?, we are here to help! Call us anytime to schedule your consultation.
Request Help or Info in the Form Below