Griswold Home Care for Berks County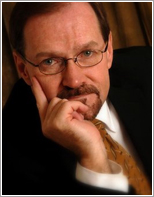 For people with physical or mental challenges, living at home can be quite difficult. As a family member, caring for these individuals can be even tougher. They deserve to remain independent and live with dignity and you deserve a break every now and then. Griswold Home Care is here to help. We are a non-medical home care company in Wyomissing that provides a variety of services designed to ensure the healthy, safety, and comfort of our clients.
Griswold Home Care for Berks County is backed by a national franchise brand with over four decades of experience. Griswold is the pioneer in non-medical home care and has set the industry standard. We understand that every client is unique and requires different levels and types of care. We'll customize our care plans to fit the unique needs of your family and will adjust them as those needs change.
MY PHILOSOPHY: "Success is not built on what we accomplish for ourselves; its foundation lies in what we do for others."
Request Help or Info in the Form Below