Hoosier Senior Solutions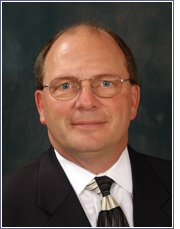 As a 41 year veteran of the financial services industry, Kevin has focused his practice on helping seniors pay for long-term care expenses. He is a highly regarded expert on issues pertaining to VA benefits, Medicaid, Medicare, and traditional and hybrid long-term care insurance. He is a requested speaker for consumer events, a recognized trainer for the financial and legal community, and an author with several credits for articles about the various programs that will help seniors pay for care and receive the level of care needed for their particular circumstances.
As part of his financial background, Kevin has served in various capacities within the financial services industry including senior marketing and administrative positions with a number of nationally known organizations. He is currently president of Hoosier Senior Solutions, an Indiana-based service provider for seniors, and has helped establish similar organizations in over 30 other states for financial planners, CPAs, and elder law attorneys.
Kevin's company, Hoosier Senior Solutions, is an accredited business with the Central Indiana Better Business Bureau and carries a rating of A+. The associates of Hoosier Senior Solutions include an elder law attorney, CPA, financial planner, and accredited veterans service officer. The company takes a holistic approach to helping seniors and their families and address legal, financial, and tax concerns and opportunities in paying for long-term care.
Request Help or Info in the Form Below