Epicure Home Care, Inc.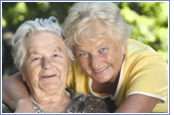 We are a licensed, insured and bonded agency that refers dedicated, top-quality caregivers to our clients in their homes. Epicure Home Care is a leader in the home care community, providing home care services in 5 counties for over 22 years. Our management team has over 60 years combined experience in providing professional home care services. We can attribute our success to the high-quality, personalized care that we offer at one of the most reasonable rates around. It is very important to us to be able to provide our clients with an affordable and desirable option when they need assistance and support in their daily living. We are extreemly proud of the personalized touch that we can provide each client because we are a very intimate, personable company and not a large, impersonable franchise. With our winning combination of Experience, Personalized touch, Individualization, Cost-effectiveness, Understanding, Reliability, and Empathy, we are confident that you can trust us with your home care needs.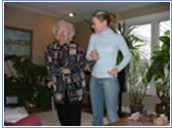 As a courtesy, Epicure Home Care offers FREE initial, in-home assessments by our nurse to create a personalized care plan for our clients. In addition, supervisory staff periodically review and visit all active cases.
Our care givers offer non-medical home care services.
Home care services include:
24 hour/around the clock care
Live-in care
Hourly care
Daily living assistance:
Personal Care (hygiene, dressing)
Medication reminders
Companion services
Meal preparation
Light housekeeping. laundry
Simple exercise, general activities
Errund services
Respite services
Alzheimer's Care
Request Help or Info in the Form Below