Tony Bevin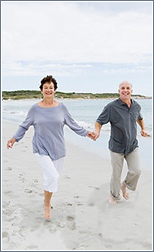 I guide my clients on Asset Protection, help with the process of getting admitted to the Assisted Living or Skilled Nursing Facilities, filling out the admission agreements (some facilities ask for signatures on forms that they cannot legally require), and follow up on the application process. Including the transfers of assets and changes in beneficiaries in order to keep the State of California Estate Recovery Unit from coming back for payments that were made on behalf of a Medi-Cal beneficiary. We also help those who have been denied by Medi-Cal in the past - we are specialists in Appeals of denied Medi-Cal Claims.
If you (or a loved one) have been told to move out of your current facility because your condition has plateaued, or because there are no Medi-Cal beds available, or they are only a rehab only for short term, call me!
I also help veterans & their families in California understand how to obtain long term care benefits from the Department of Veterans Affairs. Most veterans are not aware of the benefits available through veterans health care, through state veterans homes, through home renovation grants, or for two disability income programs called Compensation and Pension.
I can be reached at 1-800-286-7121 if you would like to learn more about receiving the benefits you are entitled to and protecting your assets.
About Us
Tony Bevin is a VA and Medi-Cal consultant with Financial Security Designs since 1993, located in Rancho Bernardo, CA. In this role, Tony helps coordinate benefits for VA and/or Medi-Cal benefits, When it comes to VA benefits to pay for assisted living or private duty nursing or Medi-Cal to pay for skilled nursing, the advisor needs to be well versed in both. Tony has been a member of the Better Business Bureau since 1999.
Request Help or Information by filling out the form below