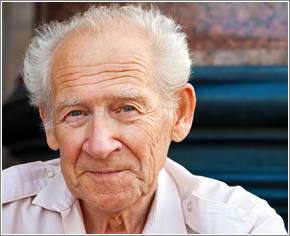 Food Stamps
Food Stamp Special Rules for the Elderly or Disabled from the Dept of Agriculture Food and Nutrition Service
Most food stamp rules apply to all households, but there are a few special rules for households that contain an elderly or disabled member. An elderly person is someone age 60 and older. These special rules could apply to a number of households who are receiving VA pension or VA death pension. The ability to get food stamps based on this VA benefit and the additional deduction under the food stamp program for medical expenses could allow households earning incomes higher than the traditional food stamp program allows to qualify.
Generally, a person is considered disabled for food stamp purposes if he or she:
Receives Federal disability or blindness payments under the Social Security Act, including Supplemental Security Income (SSI) or Social Security disability or blindness payments; or
Receives State disability or blindness payments based on SSI rules; or
Receives a disability retirement benefit from a governmental agency because of a disability considered permanent under the Social Security Act; or
Receives an annuity under the Railroad Retirement Act and is eligible for Medicare or is considered to be disabled based on the SSI rules; or
Is a veteran who is totally disabled, permanently housebound, or in need of regular aid and attendance; or
Is a surviving spouse or child of a veteran who is receiving VA benefits and is considered to be permanently disabled.
Normally a household must file an application form, have a face-to-face interview, and provide proof (verification) of certain information, such as income and expenses. The office interview may be waived if the household is unable to appoint an authorized representative and no household member is able to go to the food stamp office because of age or disability. If the office interview is waived, the food stamp office will interview you by telephone or do a home visit. A home visit must be scheduled beforehand with the household.
Everyone who lives together and purchases and prepares meals together is grouped together as one household. However, if a person is 60 years of age or older and he or she is unable to purchase and prepare meals separately because of a permanent disability, the person and the person's spouse may be a separate household if the others they live with do not have very much income (more than 165 percent of the poverty level).
Some people who live together, such as husbands and wives and most children under age 22, are included in the same household, even if they purchase and prepare meals separately.
Normally people are not eligible for food stamps if an institution gives them their meals. However, there is one exception for elderly persons and one for disabled persons:
Residents of federally subsidized housing for the elderly may be eligible for food stamps, even though they receive their meals at the facility.
Disabled persons who live in certain nonprofit group living arrangements (small group homes with no more than 16 residents) may be eligible for food stamps, even though the group home prepares their meals for them.
A household with an elderly or disabled member may have up to $3,000 in resources. A household without an elderly or disabled person may have up to $2,000 in resources. Some resources are not counted, such as your home and lot and up to $4,650 of the fair market value of one car per adult household member (and one car per teen-aged household member if the teenager is using it to go to work, look for work, or prepare for work). If a vehicle is needed to transport a physically disabled household member, its value is not counted. The resources of people who get SSI and Temporary Assistance for Needy Families (TANF) are not counted at all. An important exception to this is that in the State of California SSI recipients are not eligible for food stamps, because they receive a State supplement to their SSI benefits in lieu of food stamps.
Most households have to meet both a monthly gross income test and a monthly net income test to be eligible for food stamps. However, households in which all members are receiving SSI or TANF are considered to be eligible based on income. Other households with one or more elderly members only have to meet the net income test. Net income is gross income minus certain deductions.
The allowable deductions are:
a standard deduction for all households;
a 20% earned income deduction;
a deduction for dependent care costs when necessary for work, training, or education;
a deduction for legally owed child support payments;
a deduction for medical costs for elderly and disabled people; and an excess shelter cost deduction.