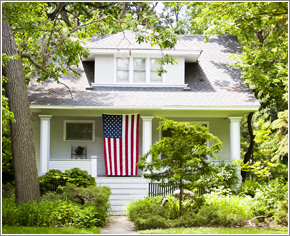 What is Downsizing
Often people who are aging find that the home that they own is too much for them. They may have a large yard that requires significant maintenance and they can no longer do the yard work themselves. They may need to do snow removal in the winter. The cost of hiring someone to do this might take a lot out of the budget. Their home might also need repair and they simply can't afford to do those repairs. Or they may no longer be able to drive and need to rely on public transportation and access to that transportation is not easily available where they live.
Their current home may be entirely too big for their current needs. Extra bedrooms and bathrooms are not being used. Or the floor plan may have different levels with lots of stairs and negotiating those stairs might be difficult or present a risk for injury. Or they might live in an area where they fear they are not safe. All of these reasons and many more might persuade aging seniors to find a different and more convenient place to live.
Another advantage of downsizing to a better floor plan, a smaller residence and no yardwork, might be the opportunity to move to an entirely different geographic location. In some cases, seniors move to Mexico or Costa Rica or some other destination outside of the United States where the cost of living is lower. In other cases, by downsizing they have the opportunity to move to a warmer climate in Florida or Arizona or to a more scenic environment in a coastal area or to an inland area with forests and lakes.
Downsizing opportunities might include living in a dedicated retirement community where the grounds are maintained by the homeowners association and where transportation and other amenities are conveniently provided for the residents. Or aging seniors might also consider moving to a one level condo in a senior condo community for the same reasons. These dedicated retirement living arrangements also offer the opportunity for socializing with other aging seniors.
One important reason for downsizing would be taking equity from the sale of a larger residence and applying that equity towards the purchase of a smaller dwelling costing less money than the equity amount. And in many cases this strategy works. For example, a person living in California where real estate values are very high could sell his or her property for $1 million and then move to another state where property values are much lower. That person could purchase a smaller more suitable residence for perhaps $300,000 and put the remainder of the $700,000 from the equity in the bank.
Downsizing Should Anticipate Future or Current Disability or Medical Needs
Many seniors are so anxious to purchase new living options in more exciting environments or where the cost-of-living is lower, they fail to plan for the future. At the time of downsizing, they may be healthy and active and simply don't anticipate that at some point in the future, they may need considerable medical care or they may become disabled. And in some cases, they are moving hundreds or thousands of miles away from children or other family support. When the time comes that they are disabled and need care services, family support is not available. This failure to anticipate future medical or care needs is often a critical miscalculation by many seniors.
Ideally, seniors who are thinking ahead should find a living environment where quality medical care is available and when the time comes, affordable care services are also available. Continuing care retirement communities offer this advantage, however the cost of these communities is often prohibitive for seniors who have limited retirement income or inadequate remainder equity from the sale of their home.
Assistance with Downsizing
Assistance with downsizing is available. A number of real estate agents across the country specialize in helping seniors sell their properties and then assist them with finding suitable new living opportunities. These real estate agents also have specialists who help their clients with downsizing their personal belongings as well. These specialists will come in and organize the furniture, the personal belongings and so forth to reduce the amount of personal belongings in order to move into a smaller residence.
Some moving companies also provide downsizing services such as providing help eliminating personal property. These moving companies also provide door-to-door service for seniors who are less capable of moving around furniture and reorganizing their new living arrangement. These companies would go the extra mile in setting up and arranging furniture and disposing of personal belongings that are no longer needed.